Solar Energy International (SEI) is one of the most established renewable energy training organizations in the world. Founded in 1991 as a U.S. based educational organization, SEI has trained over 60,000 people all over the world.
We have recently established a dedicated Middle East and Africa program to better serve the needs emerging markets in the region. SEI has trained over 2,500 people from the MENA region including Integrators, PV Installers, Technical Salespeople, System Designers, PV System Developers and more.  The audience for our trainings ranges from electrical, mechanical and civil engineers, to members of academia and educators, and to distribution company employees, electricians and technicians.
CONTRACT TRAININGS
SEI is able to provide private trainings at your facility on a contract basis where we will develop a custom course based on your needs and send SEI instructors to lead the classes. If you are interested in a contract training, please fill out the Contract Training Questionnaire
Once we receive your completed questionnaire, we will send you a cost proposal based on the information you've provided
We typically recommend contract trainings for groups of fifteen or more, but we can work to accommodate your individual needs. We are also able to host your group at SEI's training center in Paonia, Colorado to do hands-on trainings in our hands-on PV lab.
Contract training clients in the region have included Training Clients include Shell Development Oman, Kuwait Institute of Scientific Research (KISR), Diamond Developers LLC – The Sustainable City , Kuwait Ministry of Water and Electricity, RENTECH Systems, LLC (Dubai-based PV company), and PTL Solar in cooperation with The British University in Dubai.
SOLAR TRAINING CENTERS
SEI has experience developing PV training centers for our own facilities and with partners around the world. We are currently consulting on facilities in both Costa Rica and Oman. If you would like assistance with your technical facilities we can put together a proposal based on your needs.
DESIGN AND ENGINEERING
The SEI Professional Services (SEIPS) is a solar engineering and consulting company. SEIPS offers solar PV design, consulting, and field services with decades of experience and expertise. Our team has over 550 years of combined solar and battery storage experience with residential, commercial, utility, and industrial solar energy project development. We have a passion for solar power and invite you to partner with us for your next project!
Our consulting and design services include in-house licensed electrical, civil and structural engineers and as follow-up services we offer QA inspections during construction, performance testing and commissioning services after construction. We also offer ongoing evaluation services of existing systems and troubleshooting of any kind. These services are offered across the globe in connection with the reach of the Solar Energy Energy International (SEI) network.
Visit: www.seisolarpros.com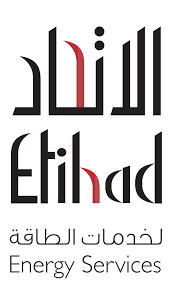 DUBAI, UAE
In partnership with Etihad Energy Services, SEI is offering an internationally recognized solar training program in two tracks to build best in class market capabilities and expertise in Dubai's solar industry. We are currently offering the following tracks:
PV Design Professional (8 days)
• Solar Electric Design and Installation -5 days
• Advanced PV System Design – 3 days
PV Installation Professional (8 days)
• Solar Electric Design and Installation -5 days
• Tools and Techniques for Operations and Maintenance – 3 days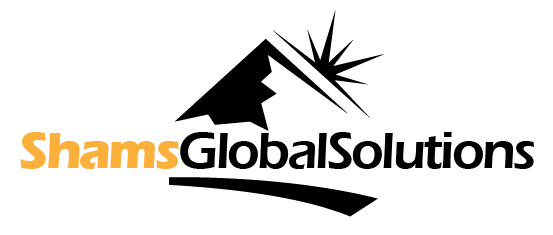 MUSCAT, OMAN
SEI is partnering with Shams Global Solutions, a local Omani company, to provide the first certified photovoltaic training program in Oman. The Shams solar training program localizes SEI's industry leading PV curriculum to the codes and regulations put forth by the Authority for Electricity Regulation (AER) and as well as certification guidelines standardized by the Distribution Code Review Panel (DCRP). We are currently offering the following courses in Oman:
PV101: Solar Electric Design and Installation (Grid-Direct)
PV201L: Solar Electric Lab Week (Grid-Direct)
PV202: Advanced PV System Design (Grid-Direct)
PV207: PVsyst and Helioscope for PV System Production Modeling
PV350: Tools and Techniques for Operations and Maintenance (Grid-Direct)
Frequently Asked Questions
SEI's Impact in the MENA Region
Solar Energy International (SEI) has trained over 2,500 people from the MENA region through a combination of our online; intensive hands-on training at our campus in Colorado, USA; MENA-based conferences; satellite trainings in the UAE; and contract trainings for clients in the region.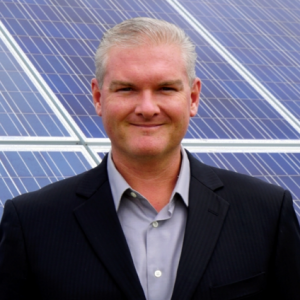 Kris Sutton
Co- Director – Middle East and Africa Program
Kristopher has been a full time solar PV professional since 1999. Working in multiple facets of the industry over a long career, he has maintained a singular focus of  developing a globally successful PV industry. Beginning his career as a PV system installer, he transitioned to a lead technician while eventually doing project management, site analysis, design, and customer support for an EPC contractor. He quickly realized for this industry to grow rapidly that it is critical to have a well trained workforce which instigated his transition from the roof to the classroom. Working with SEI, he has trained over 3000 people on the installation, design, and maintenance of PV systems  and is now focused on providing SEI's industry leading technical trainings in the developing markets of the Middle East and Africa.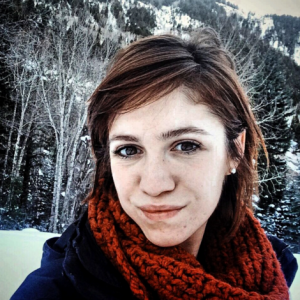 Michelle Amiott
Co-Director – Middle East and Africa Program
Michelle joined the SEI team in 2016, working to share SEI's mission and knowledge with the growing solar community around the world. Throughout her career, she has worked with nonprofits and NGOs dedicated to sustainable development through community empowerment. She has focused on building capacity for the sustainable agriculture and  renewable energy industries throughout the US and now the world. Through her role at SEI, she is dedicated to collaborating with international partners and providing access to high quality technical training to individuals with a passion for renewable energy.