CONTACT SEI PROFESSIONAL SERVICES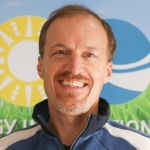 Contact Paul Gibb – SEI Financial Director: 
Call: (970) 527-7657, x208 or email paul.gibb@solarenergy.org
FEASIBILITY
An upfront investment can ensure selecting the right site, the right equipment, and the right resources, all of which maximize energy yield and lead to a successful project.
Site review and considerations
Design issues and considerations
Material options for modules, inverters, and balance-of-system components
Consultation with clients and manufacturers
Grid interconnection requirements and considerations
Electrical and building permit requirements
Utility rebate and incentive documentation, if applicable
Performance modeling and estimation
Assist with financial analysis of system
Assist with decision on whether to proceed with final design, procurement of materials, and construction
Assist with selection of Construction Contractor(s)
Optional in-person site visit depending on local design and engineering resources
CONSTRUCTION PLANS
SEI Professional Services will deliver a complete construction planset, with the necessary engineering stamps and permits as required. Or we can provide a third-party review of the design proposed by your engineering company.
Site Plan and Array Layout
Electrical and Grounding
Racking Plan
Balance of System and Labeling
Equipment Pad and Mechanical Drawings
Data Acquisition System Plan
Interconnection Plan
Medium Voltage Plan
Others as required
CONSTRUCTION PHASE CONSULTING
Utilize SEI's expertise in project management and quality control and assurance, based on industry best practice and relevant Codes and Standards, to ensure a top quality PV installation.
Initial and on-going consultation with Construction Contractor on design implementation and construction issues
On-site quality control (QC) inspections with inspection reports at agreed upon progress intervals
Final on-site acceptance inspection report and final punch-list
COMMISSIONING
Detailed commissioning is critical to system performance. SEI can provide third-party commissioning services on a variety of levels, or can review contractor documentation for accuracy, completeness, and find anomalies that may be present.
Final commissioning and documentation
Performance and energy testing of system
IV curve tracing and analysis
Creation of or verification of as-built drawings
Third-party inspections and review of Construction Contractor documentation
OPERATION, MAINTENANCE, AND TRAINING
Ongoing support, preventative maintenance, and, when necessary, reactive maintenance are critical for ensuring system reliability and return on investment. SEI provides a range of services raging from onsite, to remote analysis, to training of company personnel.
Remote support and data analysis
Development of operations manuals and maintenance checklists
Optional training workshop for on-site maintenance personnel or send maintenance personnel to regularly scheduled SEI workshop(s)
In-person inspection at first anniversary of final commissioning
Performance review at first anniversary of final commissioning
Perform or arrange for required maintenance as per manufacturer specifications in order to meet product warranty requirements
O&M subcontractor services
Warranty claim assistance and expert witness testimony
MEET OUR TEAM
Our team of consultants and solar professionals have over 400 years of combined experience to help you get your project done right – the first time.
"SEI was hands down the right choice for up-to-date, practical, and professional training in the world of photovoltaics. I will not be going elsewhere."
-Brad Sturm