OUR IMPACT
Delivering solar training to scale the global workforce at a pace that significantly impacts climate change.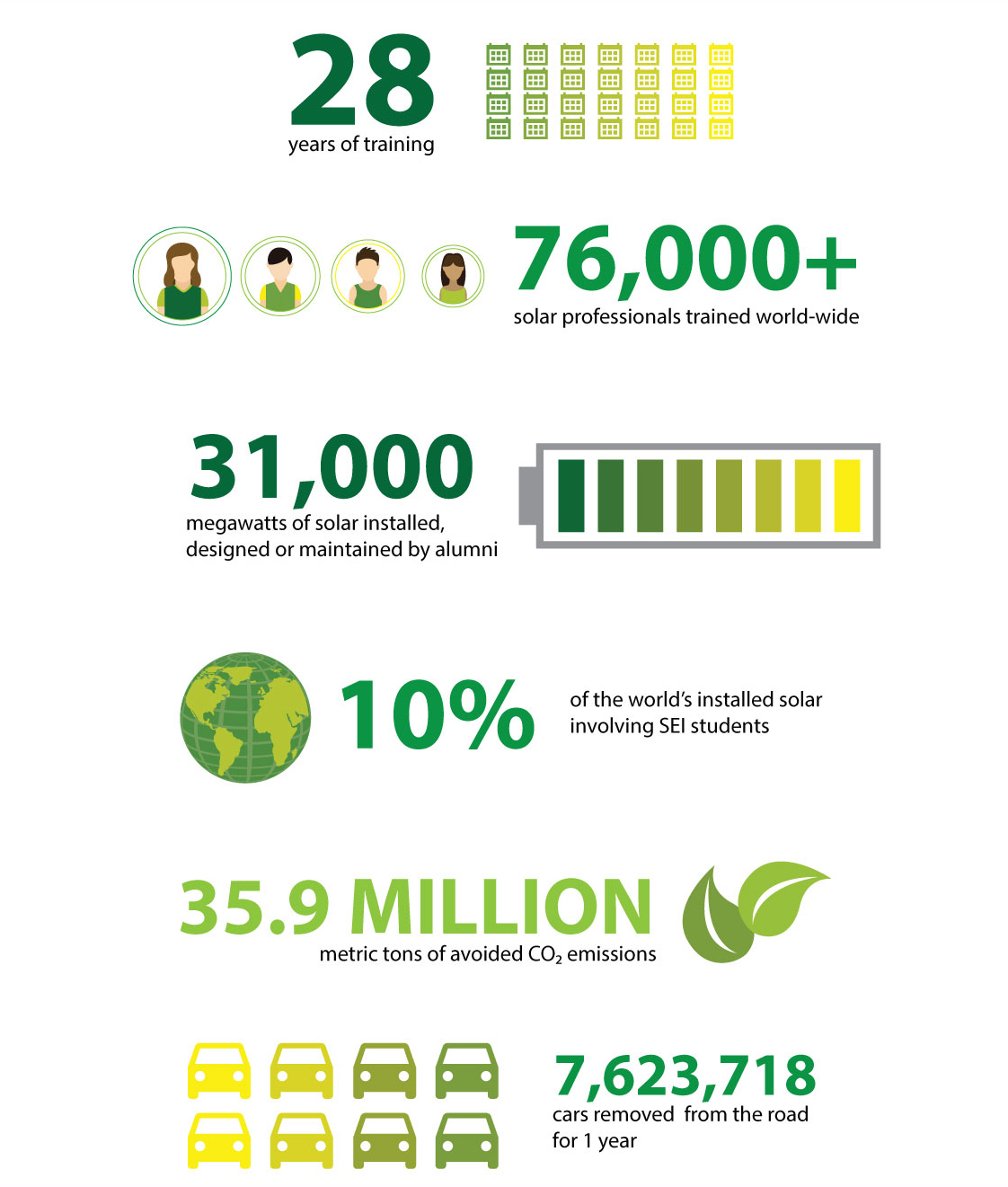 SOLAR ENERGY INTERNATIONAL'S ANNUAL REPORT
Download the Annual Report, showcasing SEI's impact on the world.
From all of us at Solar Energy International, thank you! 2019 brought SEI deeper into meaningful collaborations, to move beyond a fossil fuel-based economy and towards a clean energy future. Today, local wind and solar could replace approximately 74 percent of the U.S. coal fleet with an immediate savings for customers. As the economics of producing local clean energy becomes more competitive each year, and the urgency of climate change calls for action now, we are inspired to take bold steps to ramp up the global solar energy workforce. In 2019, SEI focused on building partnerships, capacity, and infrastructure to help us join in leading the clean energy transition in 2020 and beyond. Read more by clicking the 2019 Annual Report button below.
WHERE WE WORK
Our influence throughout the world.
Since 1991, SEI has trained 76,000 alumni, from 145 countries, by more than 50 instructors, with 750 years combined solar industry experience, and delivered educational resources to over 110,000 people; for a world powered by renewable energy!
GUIDESTAR SEAL OF TRANSPARENCY


Solar Energy International (SEI) has earned GuideStar's Platinum Seal of Transparency by sharing key metrics and highlighting the impact we're making. We're committed to the highest level of transparency, showcasing the progress and results we're making toward our mission. Check out our updated Nonprofit Profile on GuideStar by clicking the button below.